A case of stolen identity.
Liam Neeson arrives in Berlin with his wife to attend a conference but due to a pretty bad plot device of forgetting a bag at the airport, he gets into an accident and subsequently finds out that his identity has been taken by someone else AND to make things worse is no longer recognized by his wife! It's pretty tough to be in a foreign country without an ID and it only gets worse for him from there.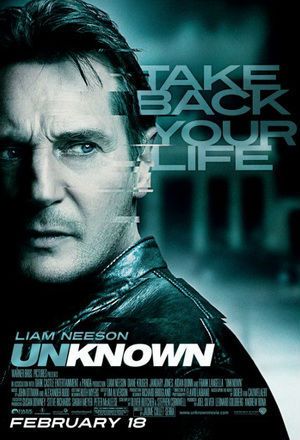 Apart from that first silliness with the bag, the rest of the plot is actually fantastic and the CGI effects are again at a low, relying on the more risky stunt people and cars routine which is much better for the realism factor of the tale. It's a good mix of action and suspense which I can easily recommend to everyone, and while he's not as murderous as
his Taken counterpart
, Liam here is still fun to watch. I give this movie three and a half forgotten bags out of five and wouldn't mind watching it a second time.