[
This is part of my Creative Writing Experiment.
]
Silvain spent most of her life among the tomes and mystical volumes of the Veiled Alliance library, and was always one of those people who look for answers to things no one had asked. A few such questions were: if the elemental urn is so dangerous, why can't it be destroyed? Can it even be destroyed in the first place?
With the magic of the artifacts surging around her, she strummed the lyre - channeling all the power at her disposal - in hopes of finding those answers. The tumultuous blast of energy was far greater than when Jann used the instrument, and the Lord Warrior tumbled out of the way just in time. To Silvain it didn't matter though - she was targeting the urn.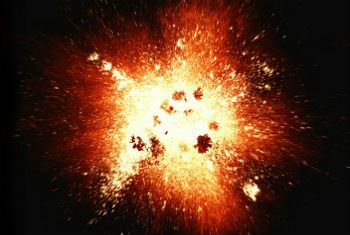 She didn't care that the cup, the seal and the lyre had begun disintegrating around her. She didn't care that her skin began to char from the inside from the overwhelming power that went through her. These, she knew would happen. As she her body slowly began to turn into ash she remained unmoving and focused on the seemingly untouched urn which, along with its pedestal, stood so out of place from the destruction around it.
And then it happened... the urn cracked... and cracked some more. And then a little piece of the top shattered... Silvain sighed with a small smile as she vaporized completely into nothingness. Everything she sacrificed in that attack had merely damaged the urn, but there in her final moments, she found her answer. If the urn could be damaged, it could be destroyed.