[
This is part of my Creative Writing Experiment.
]
Nessa observed the distraught and demoralized faces gathered around the camp fire. After the attack on their base, the handful of survivors had relocated to the Sorrows under the leadership of their vice-leader, a stern woman named Romila who had just finished giving a speech on what they were to do next.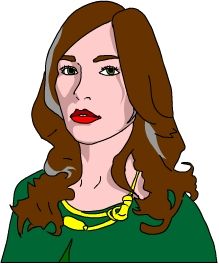 "Your plan is foolish," Nessa hissed at Romila as she walked past, causing her to stop mid step.
"We should just rally all our forces and attack the Lord Warrior directly!"
"Nessa!" barked Florin in an attempt to get her in line. Both women ignored him.
"That was suicide even before they had the elemental urn," countered Romila plainly. "But you are more than welcome to try - after we have our counter measures in place."
"It's a glorified fetch quest..." Nessa began but Florin cut her off. "Which we will be glad to assist in. In fact, I've decided which of the four items we should go after first: all of them."
As everyone turned to him in shock, he held up his hands to explain.
"The way I understand it is we need all four artifacts to stand a chance, and the fastest way to retrieve them is to split up. Romila's people are mostly spell casters - there happens to be a shortage of capable warriors to support them yet here we are. Four of us. It's..."
"...destiny." Tabitha said in a whisper, still loud enough to be heard by all.
"You sure about this boss?" asked Buster, one bushy eyebrow raised.
"It just makes sense." Florin finished.